We know that there is a significant amount of maintenance work needed to keep the average home in good condition. Some occurs at short notice, and some can be planned. 
Our responsibility for repairs and maintenance are:
Responsive Repairs (not including electrical or gas repairs)

Voids (empty properties)

Emergency repairs during daytime hours (09:00-4:30)
How to Report Repairs
You can report a repair by completing the online form or alternatively you can report repairs in the following ways: 
Telephone – 01902 552780
Email – dovecotes.tmo@wolverhampton.gov.uk
In Person – At the TMO Office during office opening hours
Emergency Repairs
(
Out Of Office Hours

)

If you experience an emergency repair when our office is closed, please call Wolverhampton Homes on 01902 552999. The service is available Monday to Friday – 5.00pm to 8.00am, weekends and bank holidays 
Gas & Electrical Repairs
If you are reporting a repair that is either gas or electrical then please call Wolverhampton Homes on 01902 556789 and follow the relevant prompts or call Dovecotes TMO on 01902 552780 and we will be happy to put you through to their call centre.
** Failure to keep pre-arranged appointments with the Gas or Electrical Sections could result in a call out charge being incurred **
Rechargeable Repairs
You will be recharged for any repair work carried out by us in your home if you are responsible for it.
Your Tenancy Agreement states that you need to keep your home clean, tidy and in a good state of repair. If you damage your home or its fittings we will charge you the cost of repairing them.
 Examples of Recharge Repairs 
Removing and disposing of items left by the outgoing tenants
Removing and replacing items following unauthorised alterations by the tenant
Gaining access and changing locks (where no crime number has been issued by the police)
Broken glass to windows or doors (where no crime number has been issued by the police)
Repairs to rectify damage to the property caused by neglect, carelessness or deliberate damage caused by the tenant, any person living with them, visitors and pets
How much will I be recharged? 
The price you are charged is determined by the cost of the repair. We will expect the recharge repair to be paid in full before any work is carried out.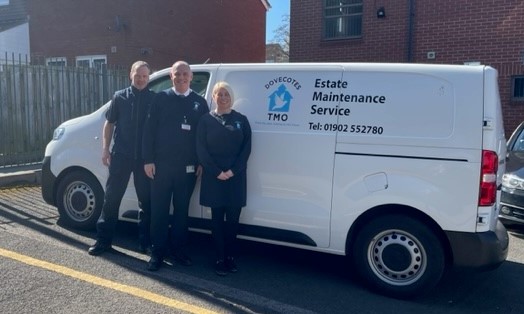 MEET THE TEAM
Our dedicated Repairs and Maintenance Team are here to help and support you with your property issues. It is important that you report repairs to us straight away so we can put the problem right as quickly as possible.
Warren Frays, Senior Maintenance Officer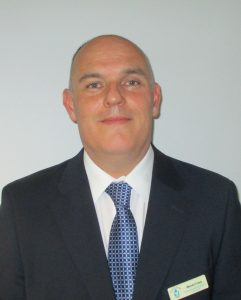 Ian Howroyd, Estate Maintenance Officer
Lyndsey Beckett, Repairs Administrator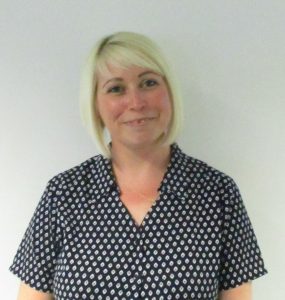 Smell Gas?
If you smell gas inside a property, there are several steps you should take
Call the National Gas Emergency Service on 0800 111 999

who will inform Cadent of the problem, and give you some advice on what to do next.

Open doors and windows to ventilate the property.

Turn off the gas at the mains. This is usually located near the gas meter and has a handle that can be turned 90 degrees. If the gas leak is in a cellar or basement, do not enter and instead evacuate the building.
If you suspect you have a gas leak or you smell gas, it is important that you don't do any of the following as these could place you in further danger
DON'T

 

turn any power or light switches on or off.
DON'T

 

light any sort of flame within the property.
DON'T

 

use any appliances that could cause a spark.
Why living on a TMO run estate is better for tenants?
The main purpose of a TMO is to provide residents of an estate with a better housing experience. Being locally managed means that tenants have a direct point of contact for reporting repairs and can expect most issues to be dealt with quicker and in a more efficient way.
It is in our own interest and that of tenants' to maintain the properties we manage to the highest standard possible. We hire contractors directly, making sure all tradespeople completing works on our behalf deliver a high-quality service with assurances on works completed.
We know that tenants want the right information on time. When carrying out repairs in tenants' homes we explain the scope of works needed and agree a time that is convenient. After the works have been completed, we call to check that they are happy with the work carried out reporting results from this survey annually in our Annual Report. 
It is the little things that matter. Whilst we expect tenants to keep their homes in good condition, we do our best to help by offering some works that would normally be a tenant's own responsibility for free. These include;
Clearing blockages in WC or waste pipes
Replacing plugs and chains to waste pipes in sinks or baths
Replacing the shower hose and shower head
Replacing the shower curtain and rail
Replacing toilet seats
For more information about anything outlined above please contact us.
Repairs Guides and Information